As one of the longest epics in the world recording the life of a legendary hero - 'King Gesar', the "living epic" King Gesar has been inherited by storytelling artists for over a thousand years and has profound influence. Now, the hero's story has been adapted into the animated film "King Gesar: Trials and Tribulations", which will enter the hearts of thousands of children. 
'King Gesar', "Homer" and "Gilgamesh" are called the three historic epics of the world. Approved by the State Council of the People's Republic of China in 2006, "King Gesar" was included in the first batch of national intangible cultural heritage lists; in 2009, it was included in the UNESCO Representative List of Intangible Cultural Heritage of Humanity. It represents the highest achievement of ancient Tibetan culture.
The epic "King Gesar" tells the story of King Gesar who descended from the heaven to the realm of Ling Country and became the lord of black-haired Tibetans. He fought for the salvation of all residents in the country, conquered demons everywhere, helped the weak, and returned to the heaven after completing his mission.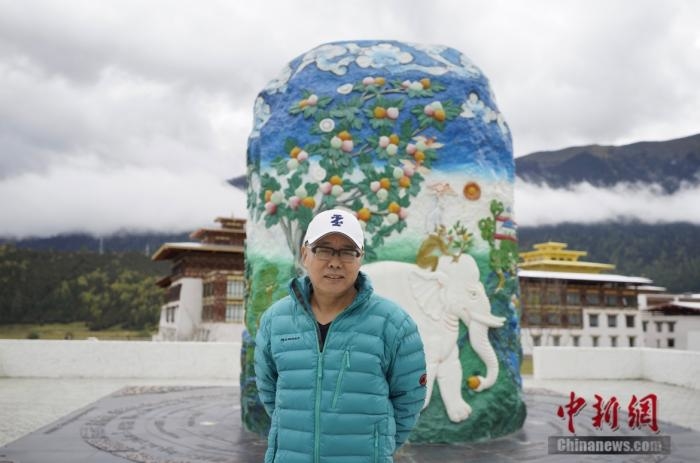 Director Lu Qi.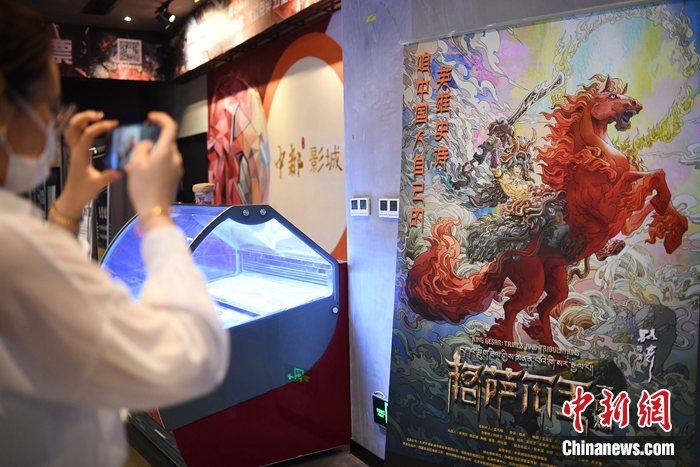 "King Gesar: Trials and Tribulations" held an advance screening in Guangzhou
The movie "King Gesar: Trials and Tribulations" mainly tells the story of the young King Gesar who united all tribes to resist the invasion of demons and established a new home with his fearless spirit.
Thangka is a traditional Tibetan art. It uses minerals as raw materials for painting. The colors are taken from nature and are closer to nature, forming a unique charm. Its colors not only contain Tibetan culture, but also represent traditional oriental aesthetics.
During Director Lu Qi's research in Tibet, he came into contact with many "Thangkas" related to King Gesar, which resonated with his feelings as a filmmaker and he decided to put this story on the big screen.
As for the reason for choosing the form of animation, he explained: "I have been looking for a unique style of animation art." In recent years, many excellent works have emerged from the domestic animation market, such as "Nezha" "Jiang Ziya" 'The Return of the Monkey King', etc., which are all great attempts.
And the complex lines and brilliant colors of thangka are in line with the animation style that Lu Qi pursued. Therefore, he boldly chooses this art form inherited from traditional culture, and is convinced that it will become the unique "magic weapon" of the film.
How to bring the story of "King Gesar" into the hearts of children? Lu Qi believes that King Gesar has been passed down for a thousand years. The hero has the excellent qualities of perseverance, punishing evil and promoting good. Chinese teenagers should understand how precious King Gesar is.