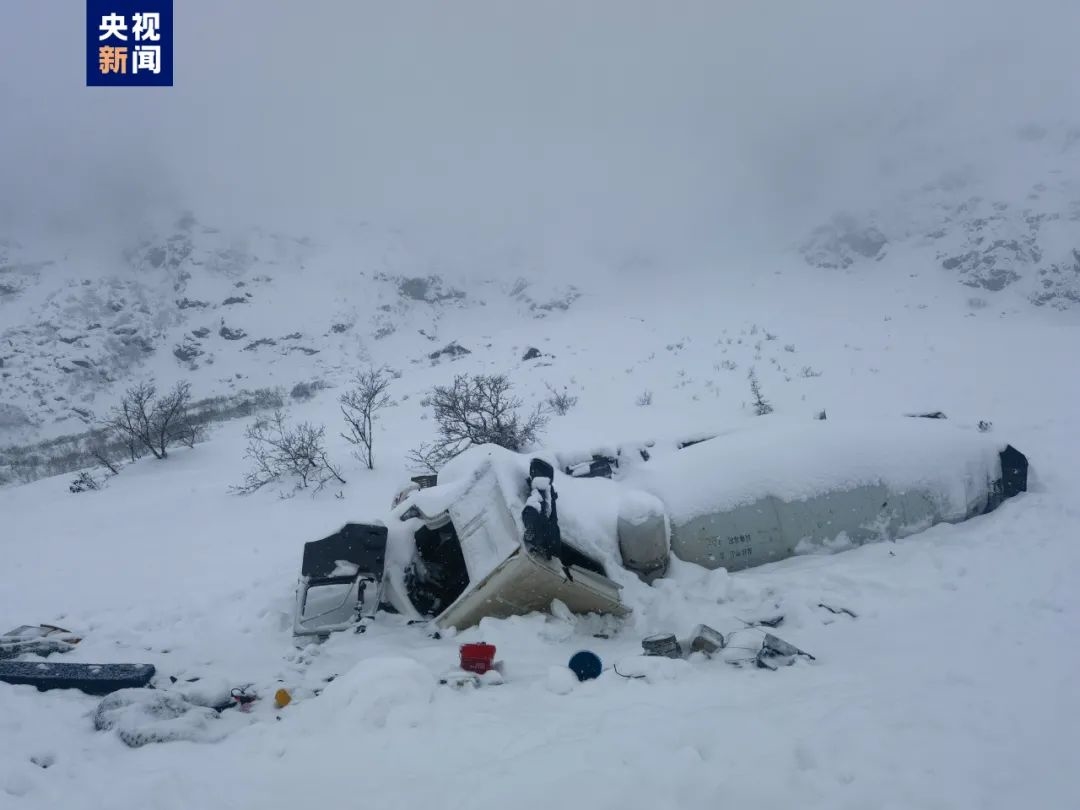 An avalanche happened in Southwest China's Tibet autonomous region Jan 18, 2023. [Photo/CCTV]
The Ministry of Emergency Management sent a working group on Wednesday to provide guidance to rescue work following an avalanche on Tuesday in Southwest China's Tibet autonomous region that claimed at least eight lives.
The working group, under the direction of Wang Xiangxi, the minister of emergency management, has been tasked with providing guidance to local emergency forces as they carry out search and rescue work, confirm the number of people affected, and the situation relating to buried vehicles as soon as possible, according to Xinhua News Agency.
Monitoring and early warning measures will also be intensified accordingly, to attempt to prevent damage from secondary disasters.
After the avalanche, local rescue teams sent 131 people and 28 vehicles to carry out rescue work.
As of Wednesday night, eight people had been confirmed dead following the disaster in the city of Nyingchi, which happened at around 7:50 pm on Tuesday when police in Nyingchi's Medog county received reports of an avalanche at the exit of a tunnel on a highway connecting Medog with Pad township, in Nyingchi's Mainling county. A number of people and vehicles were thought to have been trapped, according to Nyingchi municipal authorities.