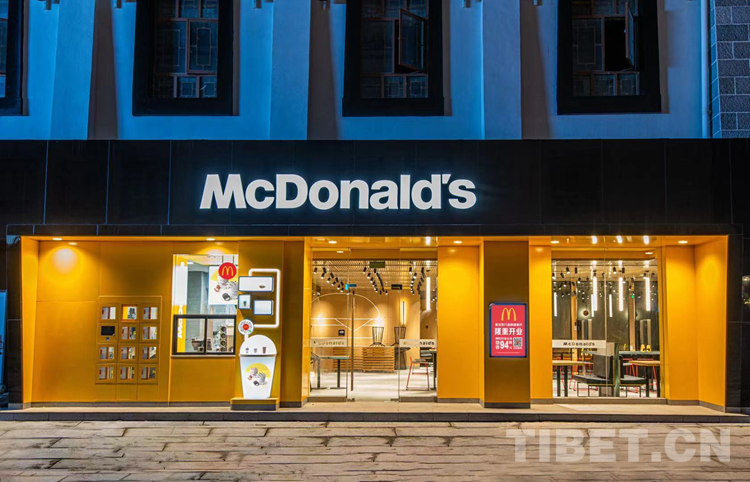 "Clean, hygienic, and fast food." Tubdain, a resident of Chengguan District, Lhasa, said that he had eaten McDonald's several times in Chengdu, Sichuan before. Ice cream and burgers are very attractive to children. He said that he welcomes McDonald's to Lhasa.
The first McDonald's restaurant in Tibet Autonomous Region opened in Lhasa on July 30. This is currently the highest McDonald's restaurant in China. The newly opened store is located in a new Tibetan-style building in Barkhor Shopping Mall in Lhasa. Digital hardware is provided in the store, and customers can enjoy conveniences such as self-service ordering and mobile payment.
A Lhasa citizen said, "When I was a child, Tibet was short of materials, and it was good when we could eat bowls of noodles outside." In recent years, as the catering industry in Tibet has begun to develop rapidly, Tibetan people's catering has become increasingly diversified. In addition to traditional Tibetan and Chinese cuisines, there are also French and Western fast foods to choose from.