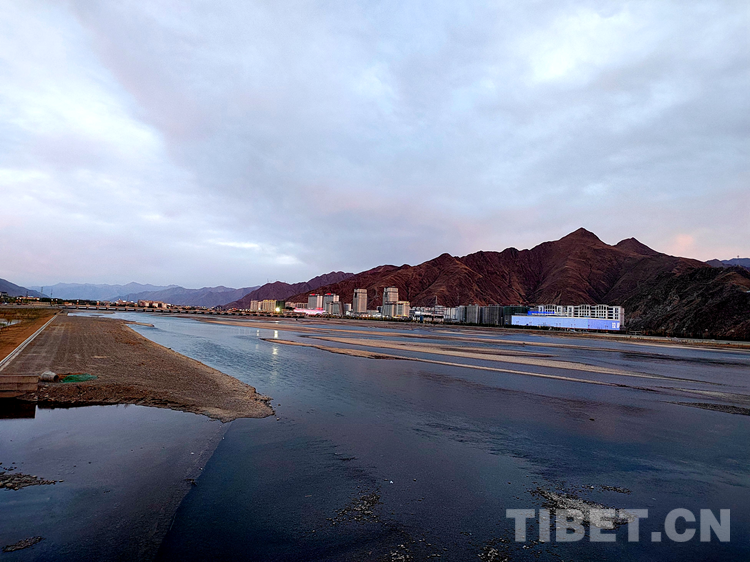 The picture shows the Lhasa River
The Lhasa River is regarded as the "Mother River" of Lhasa City. It is called "Jiqu" in Tibetan, meaning River of Happiness in Chinese. The river originates from the southern foot of Mt. Nyainqentanglha and finally flows into the Yarlung Zangbo River.
It is understood that according to the overall planning of the "River to Lake" project of Lhasa, a 3-kilometer-long water city has been formed in the urban section of the Lhasa River. The water city covers an area of 1,258 mu, with an average depth of 2.5 meters and a storage capacity of about 1.05 million cubic meters. Besides humidifying the air and beautifying the environment, it has become a new leisure and entertainment place for local people.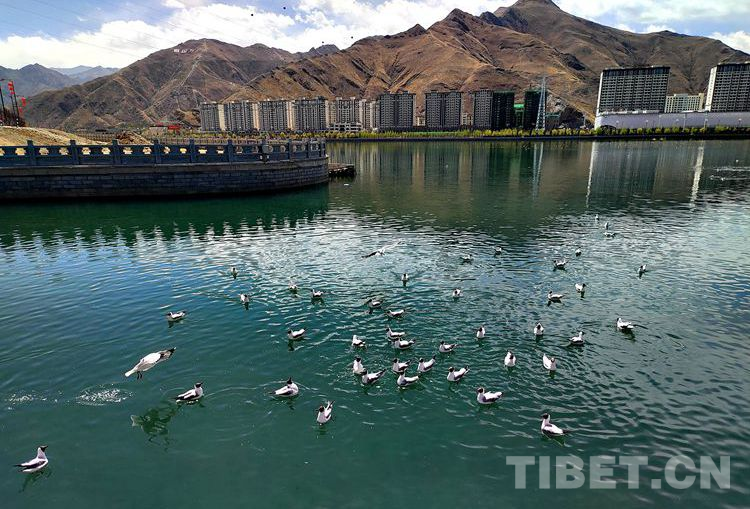 The picture shows water birds on the Lhasa River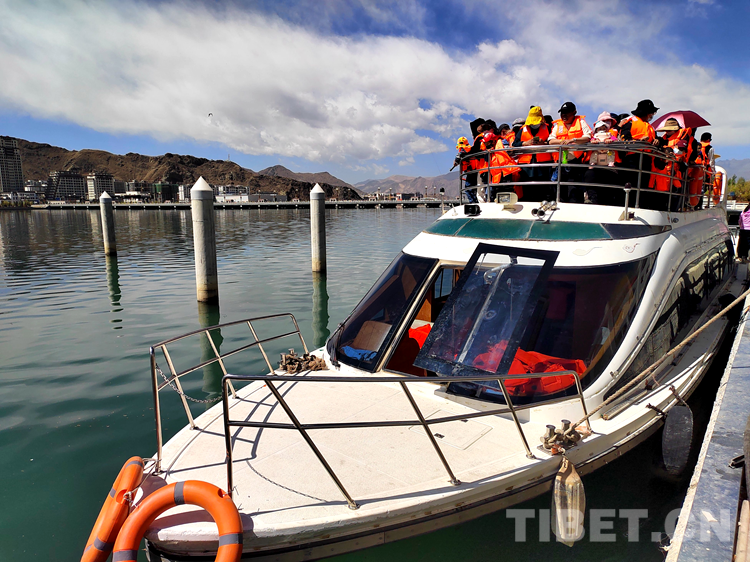 The picture shows the No. 1 cruise ship in operation
Recently, the Lhasa Sightseeing Cruise Water Project has been officially opened. Citizens and tourists are going to the Binhe Sports Park on the east side of the No. 3 Dam Bridge on the Lhasa River to check in and have an experience of the project.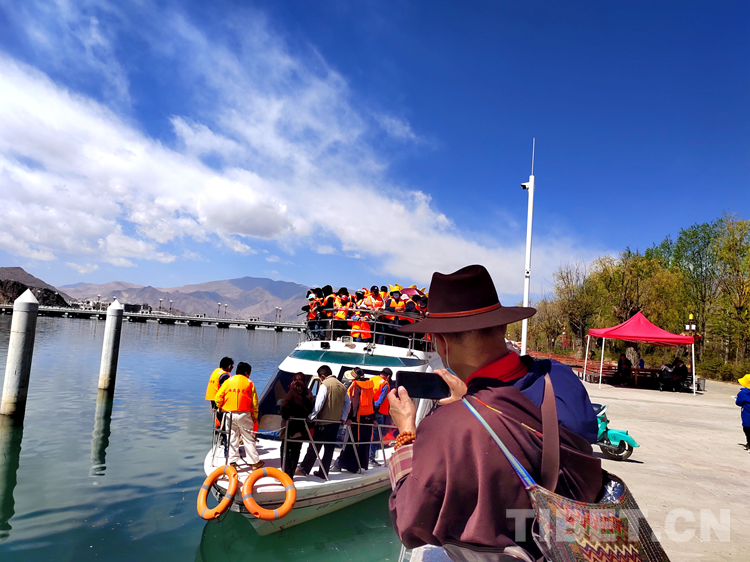 The picture shows Lhasa citizens taking pictures of the scenery on a sightseeing cruise
It is reported that there are 7 different types of cruise ships in this cruise project. The cruise ships can go directly from Binhe Sports Park to Nanshan Park (the junction of Sun Island and Xianzu Island). The No. 1cruise ship is currently in operation, which is a 60-seat luxury yacht with a tour time of about 30 minutes. In order to protect the ecological environment of Lhasa River, the cruise ship uses liquefied gas as power drive.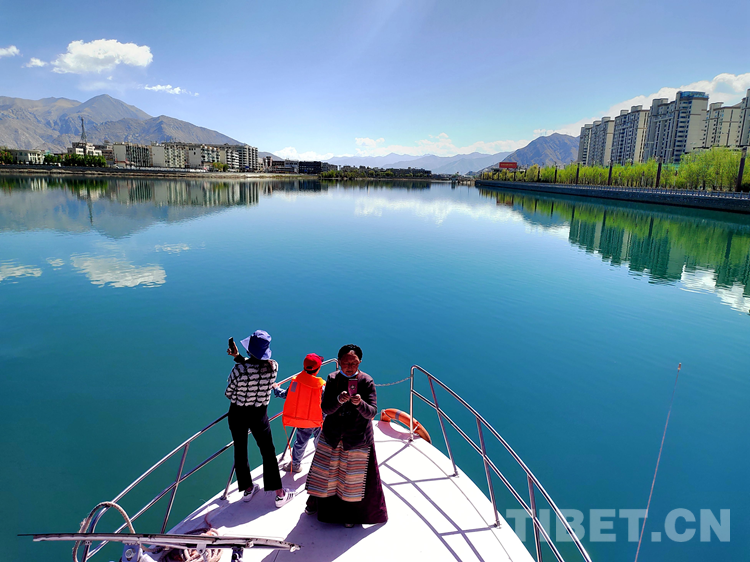 The picture shows citizens taking a photo of the sightseeing cruise
"After I saw it on Douyin, I have been planning to bring my two children to experience it. Sightseeing with the children makes me feel very happy. Watching flocks of water birds, the blue sky and white clouds in the water from the cruise makes me feel even more relaxed. If it is possible next weekend, I will bring the children here again." Tamdrin, a Lhasa citizen, said.
"I was recommended to take a boat here by my bestie. On the boat, I can look up at the ancient Potala Palace, and also see various modern buildings such as Liuwu Wanda Plaza and Liuwu Bridge. I feel Lhasa is beautiful, with traditional buildings and modern buildings integrated," said Qungla, a citizen.
It is understood that before May 1, the single ticket for the cruise ship is 30 yuan. From May 1 to October 30, the price will be adjusted to 60 yuan per person, and children under 1.2 meters are free. The tour hours are from 10:00 am to 19:00 pm every day.