Fuxing bullet trains are now running in China's Tibet Autonomous Region. The Lhasa-Nyingchi Railway has begun operations since the end of June, which runs through southeast Tibet, allowing travelers to explore the magnificent hinterland.

The 435-kilometer-long railway shortens the journey between Lhasa and Nyingchi by 3.5 hours. More than 106,000 passenger trips were recorded in the first month of operation with a daily average of 3,500 trips, according to a China State Railway Group statement released last week.
From Tibet's first palace Yumbulagang Palace to the world's deepest canyon, Yarlung Tsangpo Grand Canyon, tourists can enjoy southeast Tibet's majestic and mysterious landscapes.
CGTN's new series "Along Tibet's new railway" will spotlight nine main stations on the railway line – Gonggar, Zhanang, Shannan, Sangri, Gyaca, Nang County, Mainling, Gangga, and Nyingchi, delving into the diverse natural resources and rich cultural backgrounds of south Tibet's cities and counties.
The first episode features three cradles of Tibetan culture: Gonggar County, Zhanang County, and Shannan City.
Spanning upwards of 2,280 square kilometers, Gonggar County is one of the 11 counties under the jurisdiction of Shannan and home to around 53,700 inhabitants, as well as numerous wildlife species, such as wild yak, wild ass, Tibetan antelope, Tibetan gazelle, and black-necked cranes.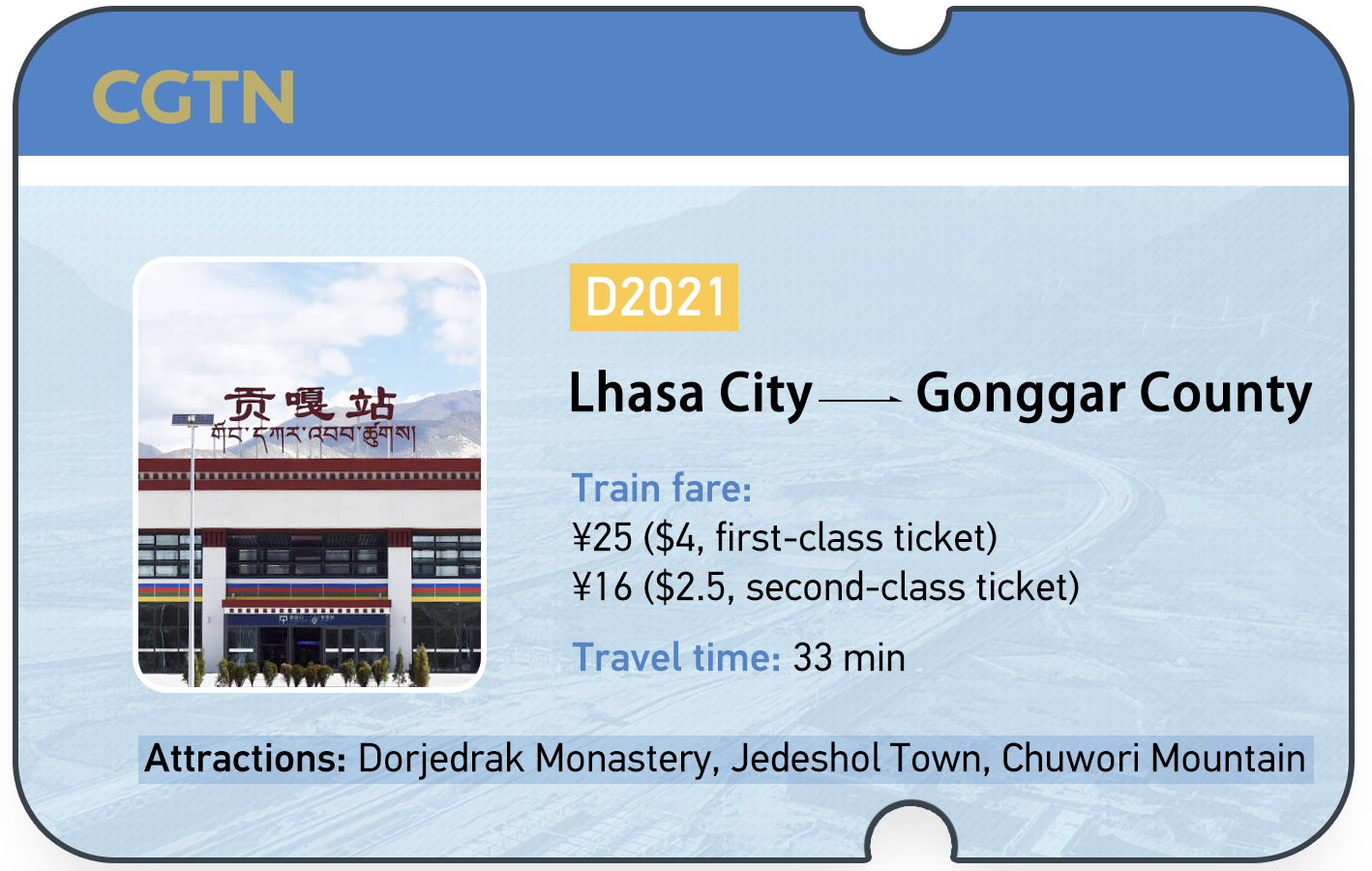 Gonggar has many unique historical monuments, such as Dorjedrak Monastery, sitting along the northern bank of the Yarlung Tsangpo River. The county is bounded by Chuwori Mountain, one of the most sacred mountains in Tibet, held to be "the origin of happiness."
Among five towns of Gonggar, there is Jedeshol Town, known as the hometown of the famous apron worn by the Tibetan married women. With a history of about 600 years, the time-honored handicraft has a rainbow of colors and a distinctive style, becoming increasingly popular at home and abroad in recent years.
Today, the county is regarded as an essential transportation junction in the region, as Lhasa Gonggar Airport, the largest aviation hub, was built here with its Terminal 3 to be put into operation on August 7.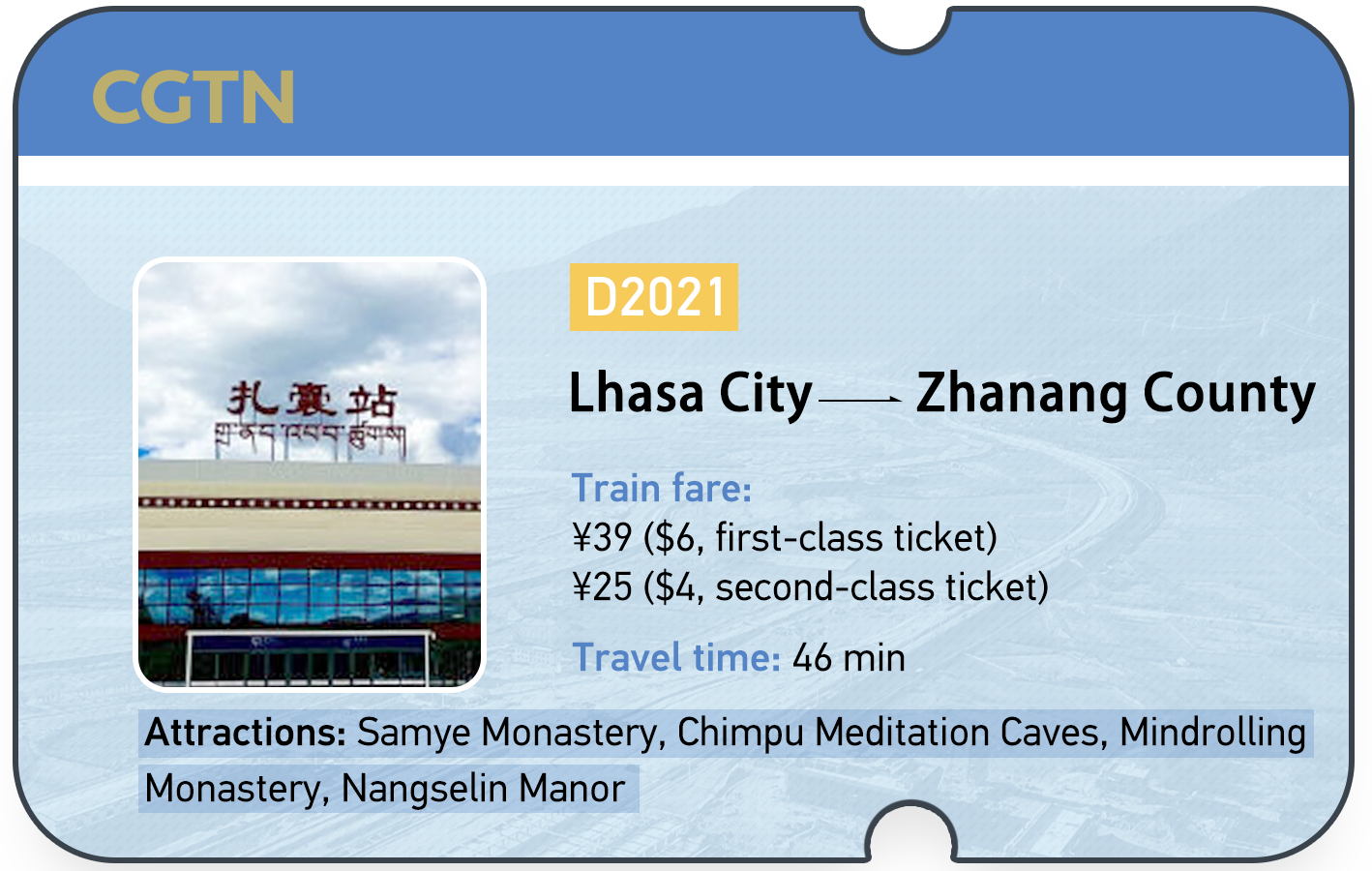 Zhanang, also a county of Shannan, covers a total area of 2,173 square kilometers, with a population of 36,656, as well as numerous notable landmarks and historical religious sites, such Samye Monastery, the first of its kind in Tibet, and Mindroling Monastery, which was built in 1677 and contains a great number of Buddhist scriptures.
Separated by the Yarlung Tsangpo River into northern and southern parts, the county has rich natural geological features, including lakes, valleys and caves. Among them is Chimpu Meditation Caves, a scenic spot that is located near Samye Monastery on the northern bank of the River and attracts numerous pilgrims every year.
Traditionally, there were 108 meditation caves scattered on the mountain slope, and some of them are still used by the hermits, monks and nuns for meditation retreats today.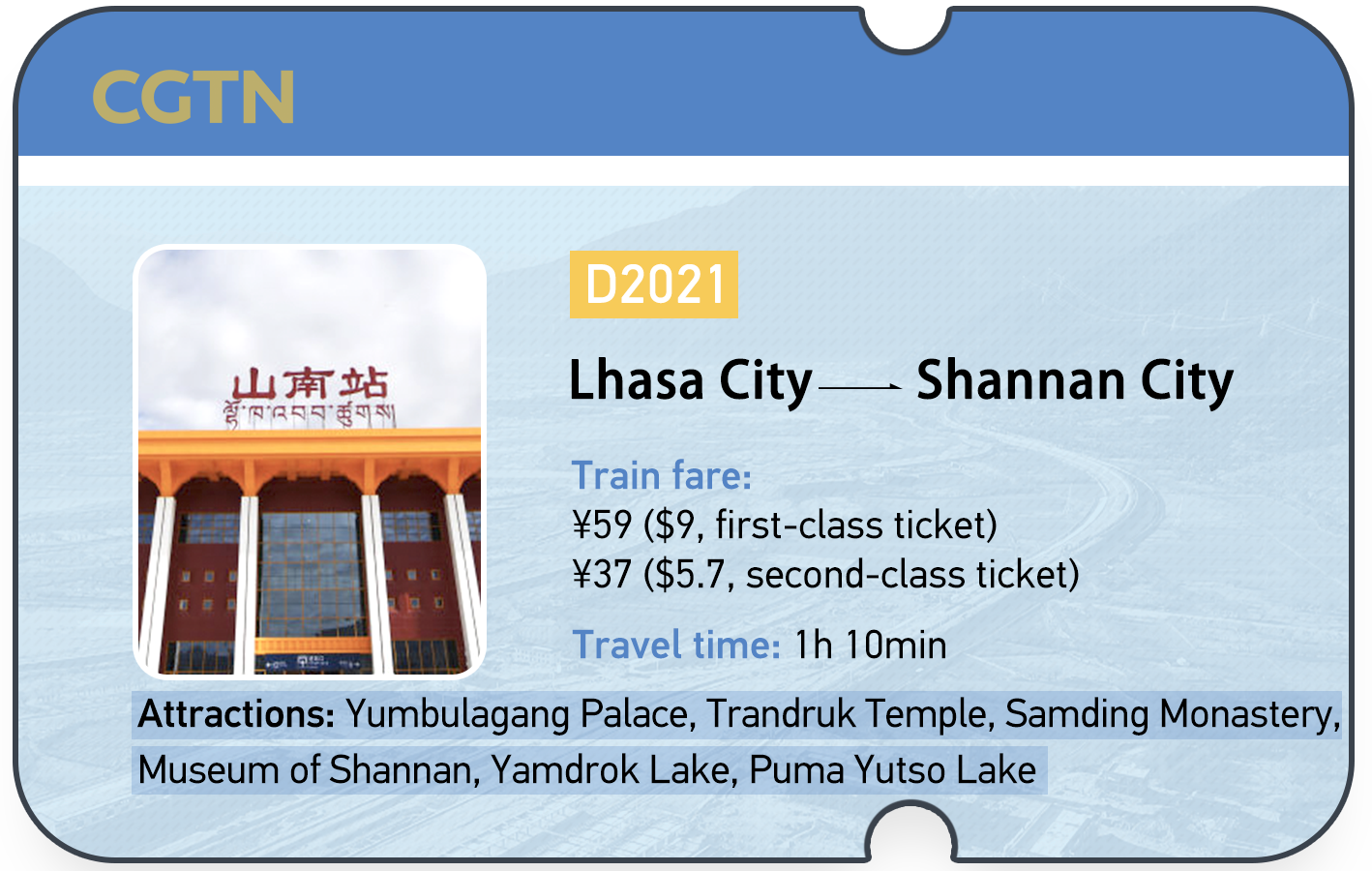 Lying in Southern Tibet, Shannan, also called Lhoka in Tibetan, is a prefecture-level city bordered by Lhasa to the north, Shigatse to the west, and Nyingchi to the east, with one district and 11 counties, such as Gonggar and Zhanang, under its jurisdiction.
The Yarlung Tsangpo River, the mother river of the Tibetan people, flows through Gonggar County and among other counties of Shannan, and the prefecture is thus rich in water resource and contains some holy lakes, such as Yamdrok Lake and Puma Yutso Lake, appearing like glittery jewelry on the plateau.
Embraced by snow-capped mountains, Yamdrok Lake, also known as Yamdrok Yumtso, is one of the three largest sacred lakes in Tibet, joining the holy title with Lake Namtso and Lake Manasarovar, situated at an altitude of 4,480 meters and spanning an area of 638 square kilometers. The largest lake in southern Tibet is home to Samding Monastery, which stands on a hill on a peninsula jutting into the lake.
In addition to the above mentioned monasteries, Shannan, considered as the cradle of Tibetan culture, has a significant number of notable historical monuments and sites, such as Yumbulagang Palace, the first palace in Tibet dating to over 2,100 years ago and the palace of the first Tibetan king, Nyatri Tsenpo, as well as Trandruk Temple, one of the earliest Buddhist monasteries on the high land.
Today, travelers can also visit more new attractions established in recent years in the city, including the Museum of Shannan, which opened last September, with a collection of some 4,000 precious ancient items showcasing the history and culture of the city and the region.