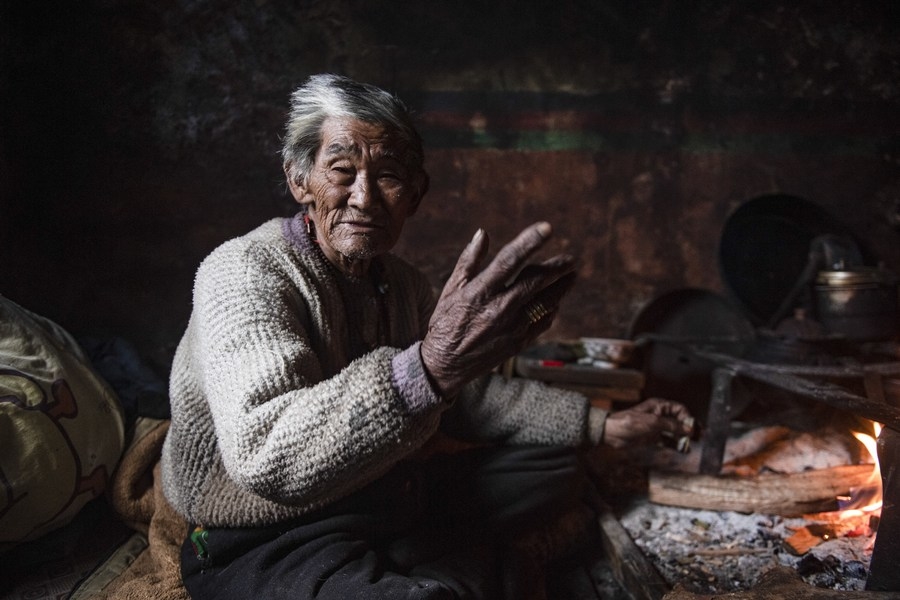 Chodar tells his miserable experience in the past at his home in the county of Dinggye in Xigaze, southwest China's Tibet Autonomous Region on Nov. 24, 2021.(Xinhua/Sun Ruibo)
LHASA, Dec. 14 (Xinhua)-- Chodar, 86, once was a serf who lived a miserable life. He fled from his village when he was 17 because he couldn't bear the oppression from the serf owner.
After the democratic reform in Tibet in 1959, great changes have taken place in his hometown. He went back to his village at the age of 35.
"There is no more oppression from serf owners after the democratic reform, and we have farmland to plant and cattle and sheep to raise," Chodar said.
Now Chodar enjoys a happy life with his family.
Aerial photo taken on Nov. 25, 2021 shows Zhentang Township where Chodar lives, in Dinggye County of Xigaze, southwest China's Tibet Autonomous Region. (Xinhua/Gesang Paljor)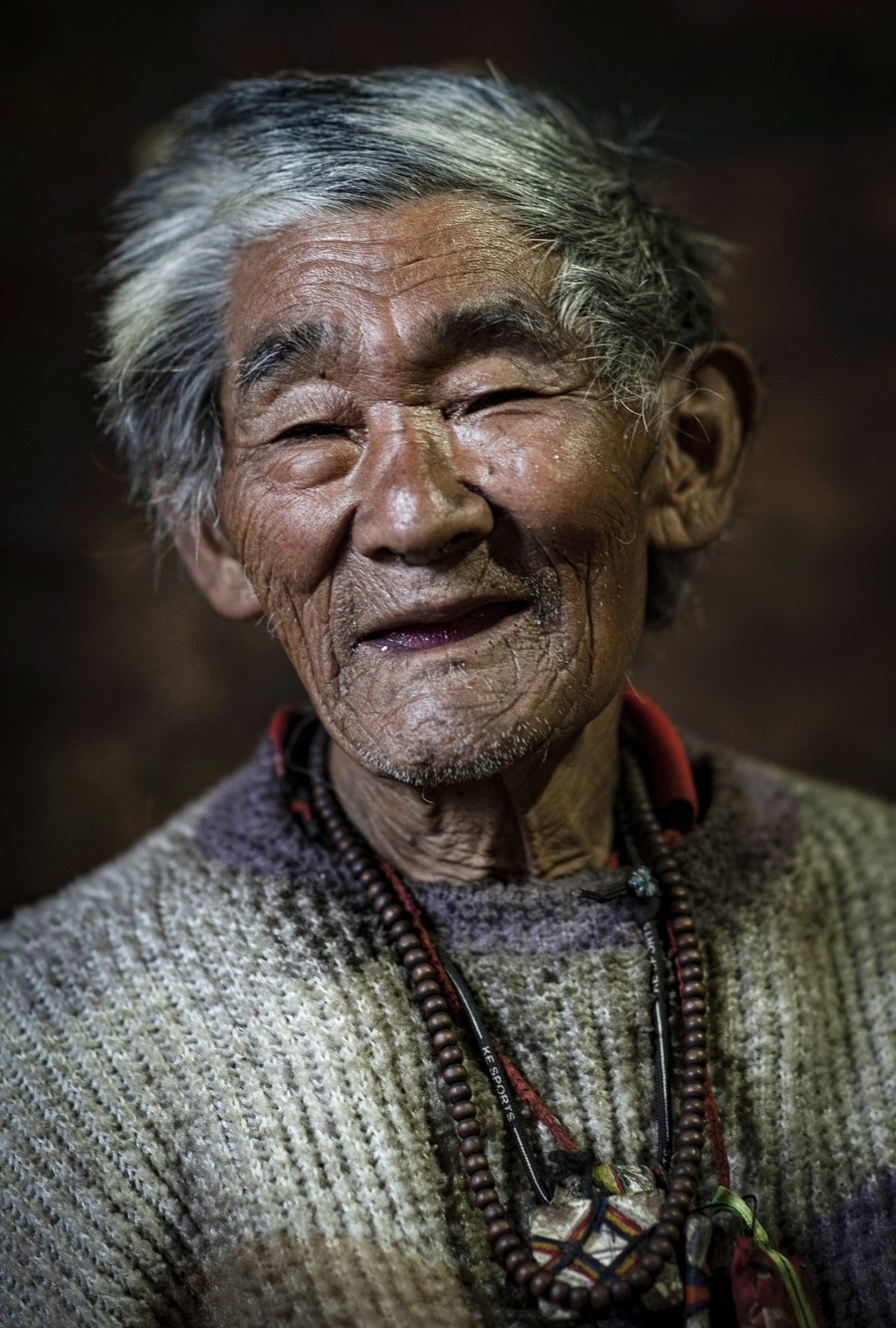 This is the portrait of Chodar taken on Nov. 24, 2021. (Xinhua/Purbu Zhaxi)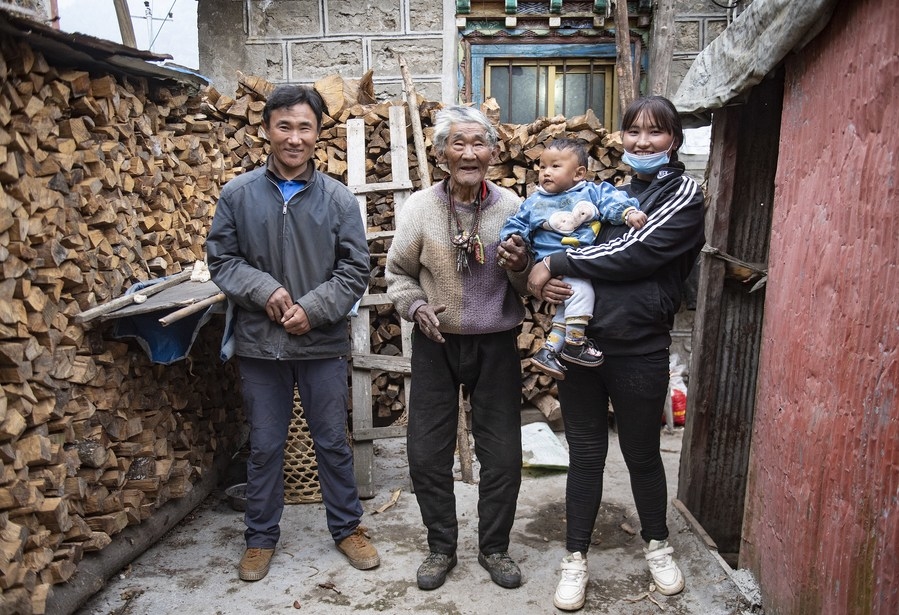 Chodar (2nd L) poses for a photo with his family members in the county of Dinggye in Xigaze, southwest China's Tibet Autonomous Region on Nov. 24, 2021. (Xinhua/Sun Ruibo)