China Reform and Opening – Forty Years in Perspective
Nomads shatter assumptions about enterprise
Editor's note: Laurence Brahm, first came to China as a fresh university exchange student from the US in 1981 and he has spent much of the past three and a half decades living and working in the country. He has been a lawyer, a writer, and now he is Founding Director of Himalayan Consensus and a Senior International Fellow at the Center for China and Globalization.
He has captured his own story and the nation's journey in China Reform and Opening – Forty Years in Perspective. China Daily is running a series of articles every Thursday starting from May 24 that reveal the changes that have taken place in the country in the past four decades. Starting this month, China Daily will run two articles from this series each week – on Tuesday and Thursday. Keep track of the story by following us.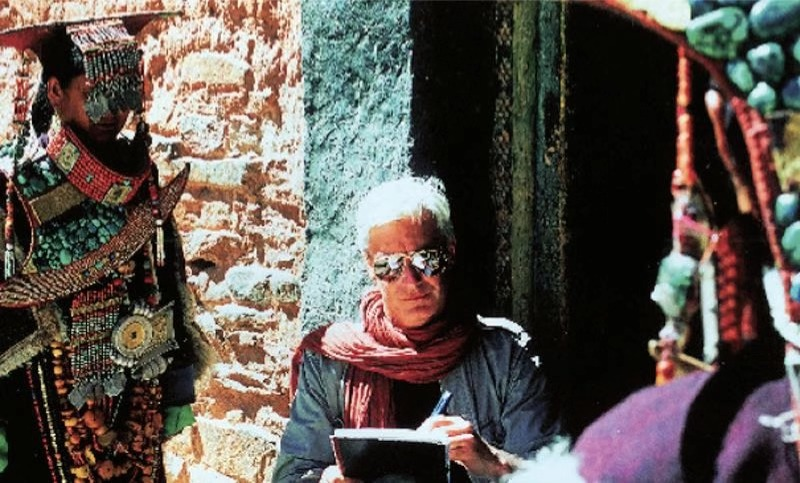 2002: As the weeks unraveled, our Searching for Shangri-La documentary film team traveled from Tibet to Qinghai, a Chinese province once referred to as Eastern Tibet. A vast expanse of green steppes and sharp ice-capped mountains, it was home to Muslim traders and Tibetan nomads who lived alongside each other. As the road wound into higher altitudes, we saw fewer villages and the vast landscape became dotted with herds of sheep and nomad tents made of black yak felt. Every hundred kilometers or so we drove through a "Wild West" town, where Tibetan ranchers in tall cowboy hats and plastic sunglasses rode big motorcycles decorated with prayer scarves and auspicious Tibetan symbols. They spent at least part of their day playing pool up and down the streets, which were often jammed with herds of passing sheep.
Our jeep splashed across icy rivers trickling down from melting glaciers. We drove deeper until there was no road, and then continued across grassland. As we entered the next valley, I noticed a monk in saffron robes across the river, waving. We pulled up to where he sat on a rock, head shaven except for a small mustache and goatee. His smile widened over his goatee, stretching to pointed elf-like ears. "Are you by chance looking for Jigme Jensen's cheese factory?" he asked, giggling. "This is why you came here. You think you are searching for Shangri-La. Actually, you are looking for our cheese factory!"
Over the years of filming and working in Tibet, it became apparent people who live close to the earth have an intuition that far exceeds that of city-dwellers. With our over-reliance on technology, the human ability to intuit has been diminished. Instinct is on its way to becoming extinct. Living close to the earth, Jigme Jensen sensed our arrival, and sent one of his monks to find us.
With a flourish of his hand, the monk offered to lead the way. A snow peak hovered over the crest of mountain above. Eagles flew so close I felt I could touch them. A freezing cold river ran before us. We followed the river, then crossed it, stepping on stones one at a time as there was no bridge.
In contrast to everything around, a tiny factory building stood before us.