Best Places to Visit
Yamdrok Yutso Lake
Yamdrok Yutso Lake is one of Tibet's three sacred lakes, the other two being Namtso Lake and Mapham Yutso Lake. Hailed as one of the most gorgeous lakes in the world, Yamdrok Yutso Lake features crystal blue waters flanked by majestic snow-capped mountains during the winter. The scenery is best enjoyed from a distance, especially when up on a mountain.
In Yamdrok Yutso Lake, local Tibetans who care for their yaks, goats, and Tibetan mastiffs can allow you to take a selfie with their animals for 5-10 yuan. This is also a popular spot for bird watching, hiking, visiting the Samding Monastery, or exploring Nagarze, a small town located nearby.
Shigatse
Shigatse is the second biggest city in Tibet and is popular for sightseeing destinations such as the Tashilhunpo Monastery. Located in the plain where the Nianchu River and the the Yarlung Zangbo River meet, Shigatse is an ancient city with a history spanning six centuries.
Visit the Shalu Monastery to gawk over its fine murals, head to the Summer Palace of the Panchen Lamas for a dose of history, or chow down on some Amdo-style food at the Tashi Choeta restaurant. There are lots to see and do if you know where to look!
Mt. Qomolangma Base Camp
Perfect when visited during November and December for picture-perfect views of the Mt. Qomolangma peak, Mt. Qomolangma Base Camp offers lots of adventure for the most active travelers. Plan an overnight stay to see stunning views of the sunrise, sunset, and stars, or send a meaningful postcard to yourself from the highest post office in the world.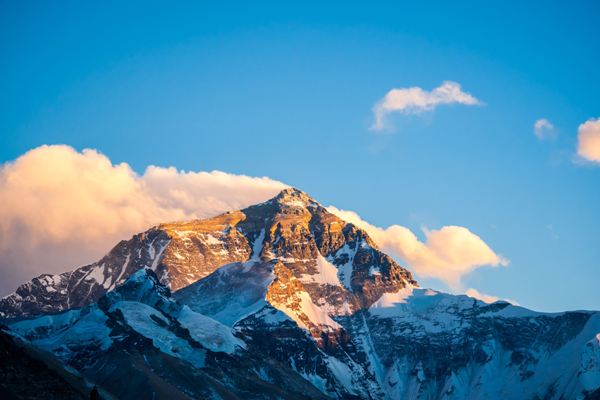 Ganden Monastery
Fawn over the historical and cultural relics and unique architecture in the Ganden Monastery, one of the earliest and largest Buddhist monasteries in Tibet. This monastery has over six centuries of history and is one of the three major temples of the Gelug Sect. of Tibetan Buddhism, the other two being the Drepung Monastery and the Sera Monastery.