Winter is a perfect time for photography
If you are a fan of photography, put Tibet at the top of your must-see destinations in the winter. This time of year, unparalleled photo opportunities will delight you. And not only in Lhasa, but throughout the alpine countryside. Many areas are accessible in Tibet during winter, and constant sunlight will warm you up with ease.
December and January are the months with the least quantities of precipitation during the year. Consequently, the sky is clear for the most part, featuring bright sunlight. Hence, photos of mountains, lakes, plains and landmarks are of the exceptional quality. More so, migratory birds, including some rare species, flock to Tibetan lakes and riversides.
With the cloudless sky overhead and the absence of fog, visibility is top-notch. Snow-covered mountain peaks make a perfect background for a postcard-quality photos against blue sky. Furthermore, you'll take stunning photos of meadows abounding with greenery. Hardly a scene most travelers associate with Tibet in winter, right? Yet, if the winter photography is what drives you, visit the lakes of Yamdrok, Manasarovar or Namtso. During winter, these tend to freeze in short time despite their size.
With the outstanding visibility and few tourists around, every detail in your photo is much clearer than usual. So, use the chance to take photos of monasteries, attractions and temples. You will also have a great pleasure while taking photos of the smiling Tibetans. Migratory birds flocking to Tibetan waterways and wetlands offer other stunning photo sessions. Black-necked cranes, bar-headed geese and ducks are some species you should be able to take photos of.
Tibet in winter is definitely a great chance for budget-minded travelers
Discounts down to 50%, even 75% in some cases, are especially attractive to budget travelers. Because of the wrong assumption that Tibet winters are very cold, many tourists arrive from late spring to early autumn. So, visitors in winter benefit of many advantages, not only of low rates.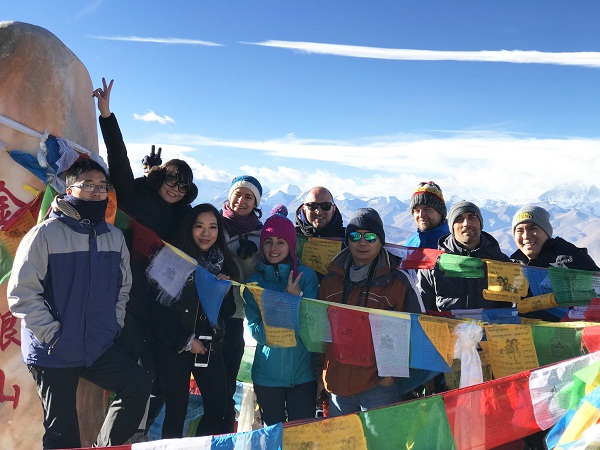 During winter, you are likely to pay as much as half the price for a journey by train or plane to Lhasa. More so, you don't need to book far in advance due to low demand. Hotels also charge down to 50% compared to the summer season. Besides savings, you are likely to benefit of an improved service. As for the tour to the Mount Everest Base Camp should cost you 30% less in the winter season.
Finally, visiting attractions such as the Potala Palace gets you the 50% savings. And not only that. You also get a few hours for your visit instead of half an hour or a bit more.
Enjoy amazing Buddhist festivals in Tibet in winter
Winter is the time for joyful festivities in Tibet. Tibet New Year, which lasts around 2 weeks, is the grandest of them. It is also known as the Losar Festival, and its beginning depends on the Chinese solar calendar. Tibet New Year involves various entertaining performances. The struggle between good and evil, chants and dances are some of them.
The Palden Lhamo Festival, also based on the Chinese calendar, is another spectacular event. Barkhor Street in Lhasa is one of the best places for taking part in it. The festival pays homage to Palden Lhamo, the protector of Tibetan Buddhism and Dalai Lama, a spiritual leader of the Tibetans. The float of Palden Lhamo, interesting costumes and the generosity are the main features of this popular festival.
The Tsongkhapa Butter Lamp Festival is another traditional Tibetan event. It celebrates Tsongkhapa, a reformer of the Tibetan Buddhism at the beginning of the 15th century. The Jokhang Temple is the focal point for the celebration. A myriad of butter lamps illuminate the religious structure. During that time, monks play trumpets, while worshipers with prayer wheels chant with passion.