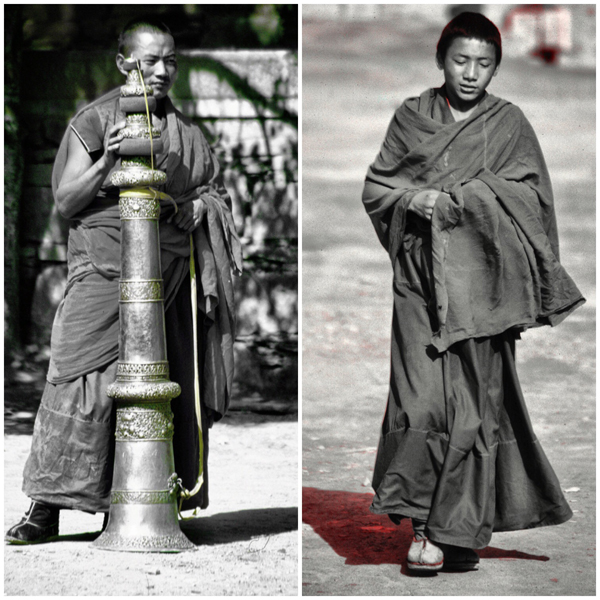 My final evening was in a Muslim-run family restaurant, where I enjoyed the spicy cuisine. Alongside a mixture of local people were several Buddhist monks. All were engrossed in watching football on television, although many greeted me in a variety of dialects and languages common to this part of Gansu. Such memories lingered with me as I headed back along the unlit road to my hotel under a galaxy of brightly twinkling stars, evidence of the amazing celestial visibility. Awaiting me on a table in my Tibetan-style room were several small mooncakes, for I was there during the Mid-Autumn Festival!
After breakfast the next day, it was a five-hour drive down to Lanzhou, stopping at Linxia for lunch. Along the way, I kept scribbling down notes of the many precious memories from the previous few days.
Three years later in May 2000, I returned to Xiahe with a study group from Scotland on a journey through northwestern China. Like me, they did not want to leave Xiahe and also used up considerable amounts of film. But this time Xiahe was a taste of things to come. Ever since my schooldays I had longed to visit Lhasa. Six weeks after leaving Xiahe, I was standing in front of that city's iconic Potala Palace. A dream had come true!